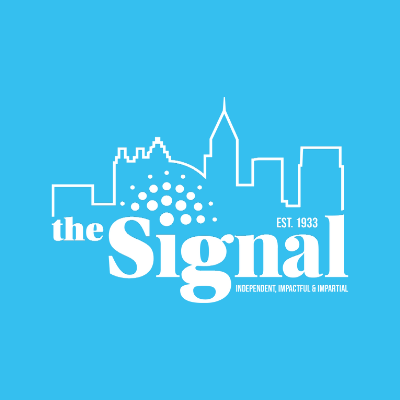 In one of the strangest turns of events in recent sports history, the Georgia State football team has been awarded 12 victories for games played during the 2013-14 football season. In other words, the Panthers went undefeated.
The unprecedented chain of events that lead to the reversal of fortune for Georgia State remains unclear at present time, although sources are telling The Signal that games have been forfeited for a variety of reasons ranging from opposing teams using footballs that were illegally inflated below sea level to a failure to provide running hot water in visiting locker rooms to using an imbalanced male-to-female ratio of cheerleaders during some Sun Belt Conference games.
The Sun Belt released a statement through their Associate Deputy of Twitter Relations, Joey Baggs Monday evening.
"We can confirm that Georgia State University has been awarded victories for all seven of their Sun Belt Conference football game that were played during the 2013-2014 football season," Baggs told reporters outside the conference's headquarters in New Orleans, La.
"No further details regarding the specific game forfeitures will be released at this time, as investigations regarding possible NCAA infractions continue. Also, we have no comment at this time in regards to rumors that Interpol officials are investigating every game that Western Kentucky was involved in this past season."
The news of the Panthers now-perfect season was greeting by both excitement and shock on campus.
"I've been a part of perfect seasons before, unfortunately, just like the one we had this past season," game day sideline coordinator Wayne Dombrowski said. "I've heard that we got one back because the scoreboard operator in Tuscaloosa rigged the clock so the game only lasted 19 minutes."
Officials within the University of Alabama Athletics have been contacted by The Signal for confirmation and have not returned phone messages at present time.
"I don't care how it happened," back up long snapper Trey Fourth said. "The whole team worked hard during the offseason and gave it our best shot. It feels good to get some recognition."
All 12 of the victories will now carry 1-0 score lines in favor of Georgia State, which means the Panthers simultaneously set new school records for both offensive deficiency and defensive domination.
According to the Elias Sports Bureau, no college football team on planet Earth has ever scored a dozen or fewer points in an entire season, while at the same time more than doubling their opponents' point total and not receiving an invitation to any shape, fashion or form of postseason play.
It truly is an amazing day in athletics history and one that rightly deserved a cliché riddled response from the school's athletic department.
"The Athletic Department knew that our football program would eventually reap the benefits of the hard work and preparation that we had sown the last four or five years," Tracy Chase, assistant to the assistant associate athletic director of athletics assisting, said.
"We could not be happier for the players, coaches and the entire Panther Nation. This decision benefits everyone that turned a dream of one day having a successful football program at Georgia State University into a reality. Go Panthers!" she said.
The Panthers are currently participating in spring football practice, which concludes on April 12, at Panthersville as part of the All Blue, All In Day where there will be a pregame celebration recognizing the Panthers' perfect season.
Georgia State will open the 2014-15 football season on August 27 versus Abilene Christian at the Georgia Dome as it will be looking for a school record 13-consecutive victory.
Editor's note: Happy April Fools!