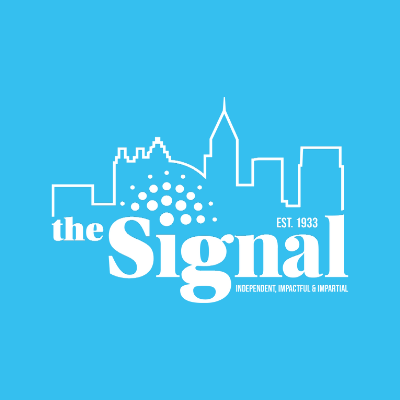 Six years ago, Senior William Huff wasn't sure he would be able to go to college.
"I wasn't the best student," Huff said.
Instead, he followed in the footsteps of his father and grandfather and joined the United States Air Force. He served as an airborne linguist, translating Persian Farsi, which he learned at the California Defense Language Institute during his first two years of service.
Now, he's on his way to graduate with a degree in computer science, a path he would have never found were it not for his four years of service in the U.S. military.
Huff's success is partly thanks to the efforts of the campus Veteran Services Office. Though only a team of two, this office manages, assists and directs the 625 veteran students on Georgia State's campus.
Veteran's Services functions as a liaison between the Department of Veteran's Affairs and Georgia State's veteran student population, assisting students in receiving their GI Bill, which covers full tuition for 36 months and a Basic Housing Allowance, that helps students pay for rent while they are in school.
Beyond the financial assistance, Veteran Services often functions as the one stop shop for veteran students.
"Students come here for everything, from having issues with classes, having issues with getting paid, having issues with parking, whatever it is," said Leon Grissett, enrollment services specialist.
Grissett is one member of the two-person team attending to the needs of campus vets. He is also a veteran who also received life-changing opportunities through the GI Bill.
Grissett grew up in Conway, S.C., a small community outside of Myrtle Beach.
"There aren't that many opportunities there," Grissett said. As a high school student, he had always planned to join the military after high school.
"I never thought I would be able to go to college because I couldn't afford it," Grissett said.
Through his 22-year service in the U.S. Army, he completed his master's in education administration and is in the process of completing a doctorate.
Grissett now assists fellow veterans like William Huff in achieving the same dreams that he found to be just out of reach through the Veteran's Services Office.
Joining the military let Tamethia Perkins know early on there was much more of the world to see beyond her small hometown in South Carolina.
Recently accepted into Georgia State's respiratory program, Perkins felt she chose the right school to continue her education.
She speaks highly of the resources Georgia State offers, such as job fairs specifically aimed towards veterans, or programs to teach veterans how to stand out during an interview.
"I think [these things] are great to have at a university," Perkins said.
Many of the vets on campus have good things to say about their post- military collegiate experiences.
"Our department does a really good job," Huff said. "My school is paid for on time every semester and has been every semester. They're just on the spot."
Though they are financially provided for, students who have served in the military are older than the traditional student and often struggle to connect with the student body.
"We try to set up mixers so that they can be around other vets and have some form of being included," Grissett said. In fact, the Student Veterans of America Georgia State chapter meets once per month in Dahlberg Hall.
Veteran Services also provides networking opportunities for veterans to expand their connections beyond the military circle through American Corporate Partners, nationwide mentorship program, a non-profit organization founded to help veterans assist to the civilian (non-military) workforce.
After graduating next year, Huff hopes to continue to work for the air force, programming the equipment on the planes he used to fly on.
"At the time, I was just a user," Huff said. "Looking back on it, it would be cool to make it a better system."
"Veterans that do have the benefits and haven't looked into using them, I would say shame on them," Grissett said. "Go for it, because it'll open up so many opportunities for you."
While Perkins is aware of the constant cash flow and financial security that comes with being in the military, she warns those who want to join strictly because of these things.
"First and foremost, your concern [if you join the military] is to serve your country," she said. "I would never tell anybody to join just for monetary stability. Otherwise, the military isn't the place for you."