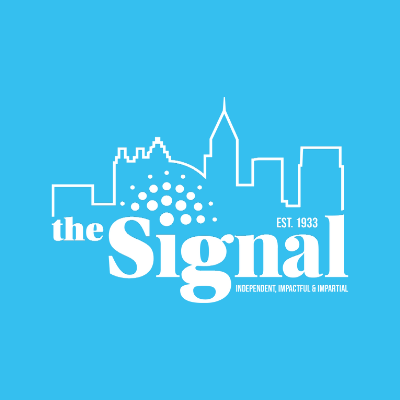 Swamps are not a new thing to rock music. Blues was born within their murky depths and many artists still try, mostly in vain, to recapture that mysterious aesthetic.
Yet when I say that the style on Animal Collective founding member Avey Tare's newest solo effort Down There is "swampy," Robert Johnson isn't what comes to mind. It is as if the gravely-voiced musicians lying around those legendary Louisiana bayous are replaced by a population of whispers and ghosts endlessly filing through an otherworldly fog.
In this fog lies an expanse of washy synthesizers and organic electronics all swirling around Tare's desperation for meaning. For anyone accustomed to Animal Collective's wild euphoria, Down There is a starkly different mood of soul-searching cast within an imagery of spirits, werewolves and alligators. The sound echoes the earthy feel of Feels or Sung Tongs-era Animal Collective mixed with more current electronic influences.
The bass-heavy groove in "Ghost of Books" could easily be found among the sets of dubstep DJs, and the melodic blips scattered throughout "Heads Hammock" are somewhat reminiscent of The Postal Service. The percussion retains the same seamless blend of electronic and West African rhythms that Animal Collective are known for, but the majority of the album lacks any kind of identifiable beat. While this free form structure could easily become tiresome, it manages to be consistently engaging—thanks to the vicious energy layered within Tare's voice.
Lyrically, the album contains some of the most engrossing wordplay and prose found in modern music. More often than not, lyrics meander on depressing refrains that fail to hold any sort of emotional relevancy and instead are vague statements of angst. Tare expertly dodges this pitfall through saying a lot with very little language.
Almost every few stanzas could define the whole album, whether it's the opening lines, "The flies in the dark with their ways of shedding some light/Now I've lost all my day," on "Laughing Hieroglyphic" or "Thinking to myself/Hearing myself breathe/There are no more eyes, what is it I see?" ("Heather in the Hospital").
Existential confusion is rarely done better as Tare gives special attention to every word, leaving not one single syllable wasted. Down There follows the same flawless track record of Animal Collective and furthers Tare's ability to shift what's possible in the music.