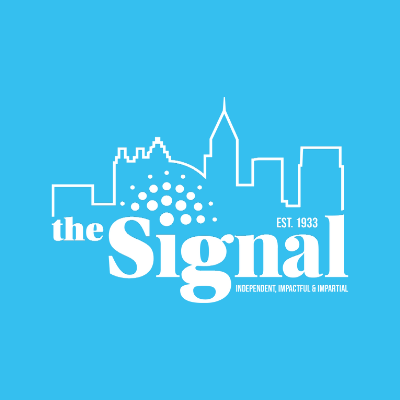 Though Hurt Park is nestled conveniently on campus and Woodruff now plays calming tunes (like a park that dreams of being a spa), one of Atlanta's best bits of greenery will always be Piedmont Park. Flanked on all sides by highlights of Midtown like the Botanical Gardens, the restaurants and bars of 10th Street and a residential area that gives way to Virginia Highlands, Piedmont Park is an ideal urban green space: slopes of grass and trees lead down to Lake Clara Meer, the meadow hosts soccer games and concerts and afternoon nappers, and the skyscrapers of Midtown loom above. Once a fairground and horse-racing club of the late 1800s, Piedmont Park has since developed into an ideal public space for a variety of pursuits. Here are four ways to take advantage of Atlanta's common ground with what's left of 2010.
Celebrate the holidays
If you and your significant other have tired out the routine of watching Love Actually around Christmas each year, take your holiday spirit to the park. On Dec. 9, a fee of $25 for the Gingerbread Decorations and Libations event will set each couple up with drinks and all the fixings for the creation of your very own gingerbread home. Prizes will be awarded to the best and most creative, so let your competitive streak help you create a gingerbread masterpiece.
Go even greener
Fancy an artisan cheese? The Piedmont Park Conservancy has partnered with City of Atlanta Parks to bring the Green Market, which sells fresh-cut flowers, locally-grown produce and natural merchandise, to the park. This outdoor farmer's market is open every Saturday from 9 a.m. until 1 p.m, through Dec. 11, at the park's 12th Street entrance.
Play
The most basic function of a park is to enjoy being outside. Reserve a volleyball court, soccer or softball field for a game with friends, or join a pick-up game in the meadow. The Noguchi Playscape, a modern spin on the traditional playground, will please kids and adults alike with its unique fusion of functionality and public art. A new dog park has opened, so canine companions can also make a day of the park. Have an autumnal barbecue and picnic, go for a jog and prepare to be surprised by all that goes on in the near 200-acre public space.
Volunteer
If you like a little fresh air while doing good, sign up to volunteer at the park. The various volunteer programs keep it fresh with their respective names; it may be tough deciding if you would rather be a Water Warrior or part of the Invasive Plant Posse. For more information, see www.piedmontpark.org/support/volunteer.